Welcome To:
Natural Balance
We are a wellness center and medical day spa, serving Brooklyn and New York City area. We have a passion for promoting healthy, balanced and beautiful living. Offering massage, Acupuncture, Laser Skincare, fitness classes and more, we emphasize preventive care, stress management, and personal growth. We also seek to provide a very soothing and relaxing experience. During your visits, our professional staff will get to know you, tailoring treatments for your needs. Share the joy of vibrant living with your friends and family too. Start them on the road to well being with our Spa Gift Certificates and packages!

Featured Items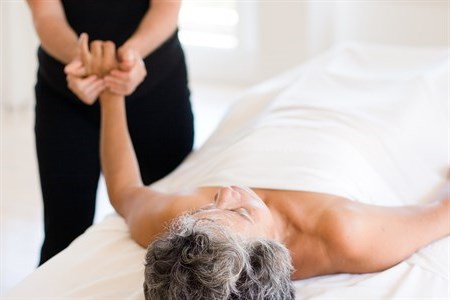 CBD Massage
Experience Relief from Aches and Stress with our Natural Balance CBD Massage.

Our combination of CBD extract and a detailed massage will leave you with long-lasting effects even after your treatment. Combining menthol, camphor, and hemp extract offers a holistic approach to advanced topical relief. Natural Balance's massage combined with CBD aims to provide relief for a large population of people dealing with arthritis, chronic and acute injuries, and overall muscle pain. Along with the powerful terpenes found in the camphor and menthol, the hemp extract and other fast-absorbing properties found in the CBD massage oil provide deep pain relief. Please note that not all CBD is created equal. We have sourced the best and most efficacious extract available for topical use.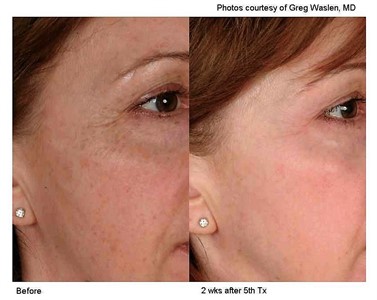 Laser Genesis
Laser Genesis is a non-invasive skin treatment that helps to address a host of skincare issues, including but not limited to:
Wrinkles
Enlarged pores and skin texture
Uneven skin tone
Sagging skin
Scars
Dull, aging skin
Usually, results can be achieved in three treatments, but your unique concerns may require a variety of customized approaches.
Laser Genesis can be very successfully combined with other treatments such as our peels, Microdermabrasion and L.E.D. light therapy, for truly spectacular results. At Natural Balance, we take a holistic approach to Laser Genesis. Your one hour treatment will include vital elements of a cleansing facial along with one of the above named procedures. We will never skimp on time or your personalized care.
To discuss a treatment plan tailored just for you, please call us to schedule a complimentary consultation. We will help guide you through various options and explore the amazing results that await you.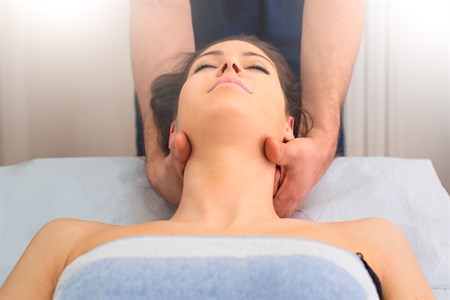 25th Anniversary Fall Massage & Face Combo Special
20% OFF Combo Session!
60 minute Massage*
60 minute Microdermabrasion Facial
For a limited time now
$184
(regularly $230.....a Savings of $46!!)

* Valid with Lite Therapeutic, Deep Tissue, Sports, and Prenatal Massages

Offer available Monday through Thursday Only
Cash or Credit Card Only
Not available with gift card or gift certificate redemptions or any other offers and discounts
You will still earn Points Rewards for this special!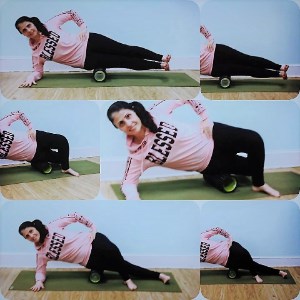 Foam Roller Workshop
With Sophia Tamzarian
Certified Personal Trainer
Corrective Exercise Specialist
Registered Yoga Teacher

Saturday
November 4, 2018
2:00 PM - 4:00 PM
Price: $45.00

FOAM ROLLERS are one of the tools used in Self-Myofascial Release (SMR) technique. In this foam roller workshop, you will learn how to:
identify the target muscle & trigger points
apply the correct SMR technique
maintain the proper postural alignment
sustain the right period for pressure application
manipulate pressure on soft tissues
be aware of precautions and contradictions
follow-up SMR with static stretches

Some of the benefits of foam rolling are:
reduced pain and risk of injury
addressing muscle imbalance
improved range of motion ROM
performance enhancement & joint stability

Please bring your own foam roller or
you may purchase one on-site from the front desk.
For registration, call 718-336-8400
Spots are limited for this exclusive event so sign up now!!
Business Hours
Monday:
8:30AM to 9PM
Tuesday:
8:30AM to 9PM
Wednesday:
8:30AM to 9PM
Thursday:
8:30AM to 9PM
Friday:
8:30AM to 9PM
Saturday:
9:30AM to 5PM
Sunday:
9:30AM to 5PM