Massage Therapy
Massage Therapy is our specialty. We offer many different types of massage treatments, each one suited to a specific need or preference. Our licensed therapists are highly skilled in formulating a treatment that will address your particular concerns. Their "gift of touch" will leave you feeling better than you can imagine.




The Natural Balance Massage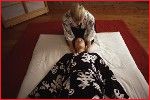 30 min...$60 | 60 min...$88 | 90 min...$128


This is our signature massage, suitable for all. Designed for overall health and wellbeing, the Natural Balance Massage is an eclectic fusion of several styles, including therapeutic, Swedish, and medical massage. It can bring about a relaxed state while also providing relief from aches and tension. We will customize your session, from either full-body to localized spot work, and anywhere from light to moderately firm intensity or pressure. Also included are an application of soothing hot towels and herbal pillows for your comfort. Enjoy your journey!


Deep Tissue Massage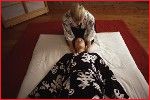 30 min…$60 | 60 min…$88 | 90 min…$128

This is a detailed treatment using a range of moderately firm to deep but slow pressure, within a wide repertoire of therapeutic techniques, including but not limited to:
Trigger Point Therapy
Myofascial Release
Neuromuscular Therapy
Assisted Stretching & Muscle Energy Techniques
Deep Tissue massage is designed to reduce chronic pain, muscle tension and joint stiffness. It targets the connective tissue that may have formed into stubborn, fibrinous knots. It stimulates, conditions and heals. While it can sometimes be an intense experience, Deep Tissue massage, contrary to popular opinion, need not be painful and can, in fact, be relaxing as the deeper layers of musculature are slowly released.
We recommend our Deep Tissue Massage if you require a more detailed approach to your aches and pains, if your condition is of a chronic nature, or if you simply prefer a more intense and dynamic massage experience. Your session will be customized to your needs and may also include the application of heat therapy with therapeutic ointments.

Infrared Medical Massage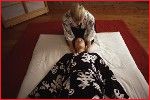 30 min: $80 I 60 min: $110
6 Session Series 30 min: $432 I 6 Session Series 60 min: $594

Combining L.E.D. infrared low-level heat and vibration with your massage, this treatment addresses acute or chronic spasms, inflamed joints, and reduced range of motion. Low-level laser light infrared therapy has been clinically proven to help with symptoms of pain, swelling and inflammation, by improving blood circulation and accelerating the cellular healing process without negative side-effects. The light stimulates your body to produce the natural compounds needed for tissue repair. L.E.D. multi-color therapy utilizes both visible and invisible spectrums of light energy and is readily absorbed into the areas being treated.

A series of treatments will yield the best results for chronic, problem areas of pain or discomfort.

This treatment is very safe for all; during pregnancy or for high-risk medical conditions, we will require prior authorization from your physician.



Sports Massage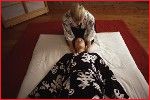 30 min…$60 | 60 min…$88 | 90 min…$128

This is an ideal treatment for those who need conditioning, regardless of age and shape. Although generally geared for the physically active individual, we also highly recommend Sports Massage for seniors, to help maintain and improve their stamina, energy and flexibility.

Sports massage combines various stretching and massage techniques to improve physical performance and help prevent injuries. Although this treatment can be customized to your particular areas of physical focus, you need not be an athlete to receive a sports massage. It is suitable for all who also want an invigorating, yet also relaxing, massage experience.

Aromatherapy Massage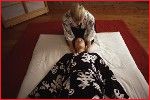 30 min...$74 | 60 min...$100 | 90 min...$140 (therapeutic blend)


Aromatherapy can help alleviate many conditions. This therapeutic massage is powerfully enhanced by Mother Nature! We use mostly organic or wildcrafted essential oils derived from herbs, plants and flowers, along with warm compresses, to promote the elimination of toxins, soothe the nervous system, and improve your body's function. Created and designed by our own aromatherapy practitioner, some of the available, home-made blends are designed to address various needs, such as:
emotional stress
physical congestion and soreness
mental fatigue
spiritual balancing and focusing
skin nourishment
sinus, headaches, detoxification, and more.
Upon request, a customized blend can also be prepared for your specific needs, for home use. Please contact us to help you design your own signature aromatherapy blend.


Pre-Natal Massage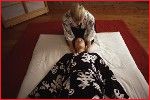 60 min…$88 l 90 min...$128
series of 5 treatments...$496.58


This is a therapeutic and relaxing treatment designed to reduce the discomforts associated with pregnancy and to support the mom-to-be, towards a healthy outcome. Our specially designed pre-natal massage table allows for very comfortable positioning of the mother-to-be. Excellent for mom's circulation…good for baby, too! Although a single treatment yields great results, we recommend pre-natal massage be done regularly throughout the pregnancy. For 2nd and 3rd trimesters only (4th month and up).


Reflexology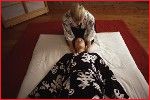 60 min…$88

This treatment focuses on the "reflex zones" of the feet and hands. We also include pressure point work to the head for a uniquely "Natural Balance" head-to-toes experience. Through systematic pressure on these zones, healing effects can be triggered throughout your entire body. A natural way of stimulating the internal organs, increasing circulation and restoring healthy function. Superbly relaxing yet very therapeutic. Recommended for all.

This treatment is also suited for anyone who may be want to have a massage experience but may be "body shy" and therefore not ready for a "full body" massage.




Amma Massage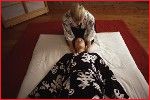 60 min: $88 l 90 min: $128

Amma is a form of massage originating in ancient China. It is considered the original massage. The word Amma means "push/pull". Based upon Traditional Chinese Medicine, Amma's goal is to achieve balance and promote self-healing. The treatment begins with a Chinese diagnosis that includes tongue and pulse analysis. The massage follows the meridians that run throughout the body. It feels both invigorating and very relaxing at the same time. Amma is recommended for persons of all ages and conditions.


Shiatsu Massage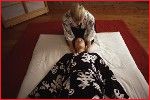 60 min…$88 | 90 min…$128


Shiatsu is a Japanese acupressure massage that activates the body's self-healing abilities. While the therapist's fingers, palms, elbows and feet apply direct pressure to your body, your muscles are also stretched and your joints are gently rotated. Energizing, yet deeply relaxing.

Since no massage oil is used in this treatment, Shiatsu can be performed through loose attire, on a massage table or comfortable floor cushion. We recommend Shiatsu if you often feel tightness and stiffness of joints or if you feel all "crunched up" or out of balance. This is a must for anyone who loves massage. Suitable for most...pressure and intensity can be customized from light to deep, depending on your needs. "Owner's Pick for Favorite Massage!"



Thai Massage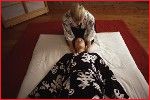 60 min…$88 | 90 min…$128


This is a healing therapy from Thailand, rooted in Ayurvedic principles, that combines massage, acupressure, and a unique assortment of stretches that are based upon yogic tradition. Sometimes, Thai Massage is referred to as "Thai Yoga" because the stretches performed upon your body have a basis and similarity to yoga stretches.

If you feel achy, stiff, and out of sorts, you should have Thai Massage. Although this is a physically dynamic treatment, it is suitable for most.

Thai massage increases circulation, stimulates internal organs, relaxes muscles and loosens stiff joints. It leaves you deeply relaxed and more flexible. Since massage oil is not normally used, Thai massage is performed through loose attire on a comfortable floor cushion. After a Thai massage, you will feel very relaxed, energized and limber.


Hydrothermal Massage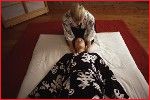 60 min... $105 | 90 min... $150


Relax and be prepared to sweat it all out, with our unique blend of massage, heat and aromatherapy. Beginning with the application of Eucalyptus, Rosemary, Juniper and other essential oils, this treatment incorporates the use of moist heat to steam your entire body. As the heat continues to penetrate deeply into your muscles and joints, you will enjoy a therapeutic, full-body massage. This treatment improves lymphatic circulation. A detoxifying treatment. Alleviating for sore muscles after a strenuous workout; effective relief for arthritis sufferers too.



Hot Stone Massage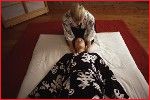 60 min...$105 l 90 min...$150


Based upon Native American traditions, this is a therapeutic massage, utilizing heated and oiled stones to melt away muscle tension and stress. Mineral-rich, basalt stones which have been respectfully harvested from Arizona&rsquo s rivers, are used throughout the entire massage. The stones are believed to imbue your body with
" earth energy" . In our Hot Stone ritual, some stones are also placed strategically on your body, while other stones are used to knead your muscles and " iron out the kinks" . An incredible therapy for all especially suited for alleviating arthritic aches and pains, or overworked muscles and minds!


Return to Top