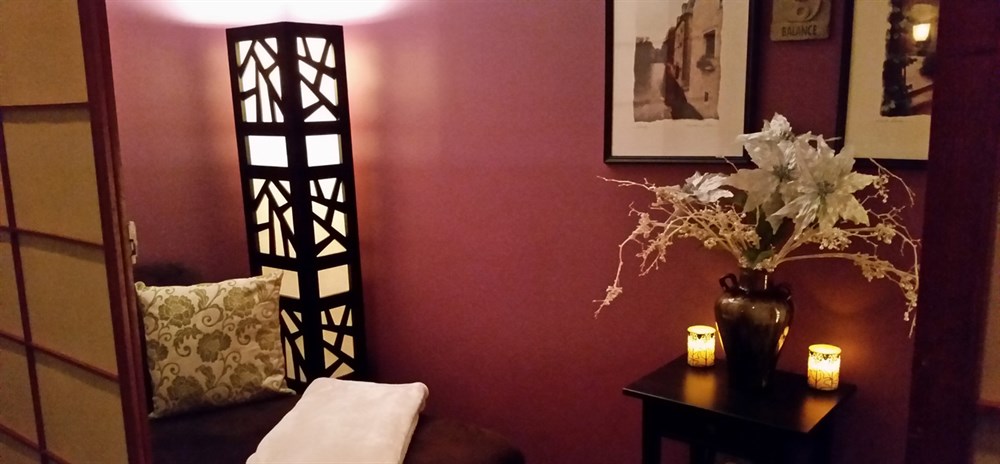 UPCOMING EVENTS & SPECIAL VALUES

SERVING FOR 26 YEARS!

SCROLL DOWN FOR THE LATEST SPECIALS & UPCOMING EVENTS...

HOLIDAY 2019 GIFT PACKAGES & SERIES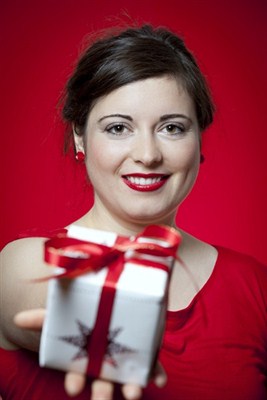 Our gift packages and series reflect the principles of health, wellness, love and self-care. For 2020, make a commitment to do the things that will help you to look and feel better, and also share the wellness with special people in your life! Check out this season's offerings, then go to our GIFT GALLERY to purchase securely online.
MASSAGE WELLNESS SERIES
Is there any doubt that massage feels good? Of course not, but at Natural Balance, it is so much more than that. This is a value-priced series of high quality, results-oriented massage for the health-conscious.
LASER GENESIS SKIN REJUVENATION YEAR-END DEAL
With our full service laser therapy, you can expect a new year of an amazingly bright and renewed appearance. Don't pass up this opportunity to receive advanced results at a substantial savings!
THE NEW CLASSIC PACKAGE
Everyone wants a massage and a facial, and our NEW Classic is for the person who wants to get the most out of their treatments, with these advanced, highly therapeutic Natural Balance versions...perfect for men or women of any age.

GLOWING YOU PACKAGE
This treatment is a wonderful combination of therapeutic massage, a cleansing scrub and a rejuvenating, deep-cleansing facial that will leave you glowing.

SPA SAMPLER PACKAGE
Delight in a therapeutic combination treatment for that "head to toe" feeling of peaceful relaxation.
ZEN SHIATSU WELLNESS SERIES
Our original massage, Shiatsu is based upon the balancing principles of yin and yang. It's a highly therapeutic massage that incorporates deeply satisfying stretches and compression along the entire body. Owner's pick for favorite massage series.

BEAUTY WELLNESS MINI-SERIES
A gift of beauty is also a gift of health when you give this mini-series to yourself or someone special. Dermatologist-formulated, our advanced, custom, full facial treatment includes a retinol treatment and a light peel. Fantastic results.
YOGA or PILATES WELLNESS SERIES
This series of classes is a true gift of health for yourself or a loved one. What a wonderful way to begin a new year with something fo mind, body and spirit.

Natural Balance GIFT CARDS are also available at $50 and up, for any budget



Offer Valid 11/7/2019 through 12/31/2019
Meditation Mini-Retreats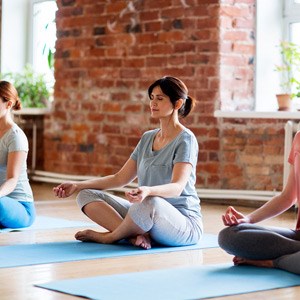 By now, you have already heard that meditation is a very effective tool for wellness and health...heart health, mental health, emotional health, hormonal health, etc.. You are aware of its transformative powers. You want to do it...in fact you may have already given it a try. But, soon after, you stopped...you gave up. So, now, is it time to finally ground yourself into an actual meditation practice? Is meditation for you? We strongly believe it is.

Ask yourself if you experience:
frequent bouts of anxiety or stress
a sense of things being overwhelming
difficulty with sleep
difficulty coping with others
any or all of the above
If this sounds like you, it's time to devote some serious energy toward a lasting and healthful solution. Join us to jump-start or renew your meditation practice with a mini-retreat. Longer than a regular meditation session, this comprehensive program will allow you to learn while you also take some "me" time.

During the meditation mini-retreat we will:
cover the basics of a meditation practice
practice different techniques and strategies
customize techniques for your lifestyle needs
explore how to infuse moments of meditation in your daily activities
You will learn:
how to make mindfulness a part of your life
how to make meditation a lifestyle for wellness
theoretical understanding of how it heals
how different techniques work and for what
strategies for dealing with common distractions

There will also be ample time for Q & A.
Sign up now!
Saturdays Nov 9th and Nov 16th 2019
1:00PM - 4:00 PM
Workshop Fee: $50 per class...$90 for both classes
Register for limited spots in advance. Call (718) 336-8400
Natural Balance's meditation and yoga instructor, Dr. Rick Repetti, has been teaching yoga and meditation for decades, and practicing both for over 45 years. Rick is also a Professor of Philosophy at CUNY, a Fellow of the Center for Contemplative Mind in Society, and author of several articles and books on meditation, including his most recent book, Buddhism, Meditation and Free Will: A Theory of Mental Freedom (London: Routledge, 2018).
Offer Valid 10/28/2019 through 11/16/2019