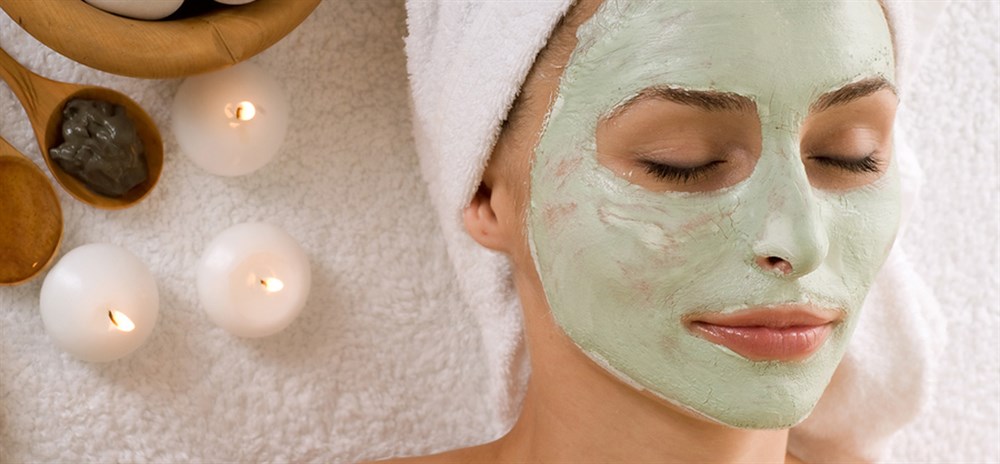 GENERAL INFORMATION

Appointment Information
In order to maximize your visit, please arrive 15 minutes prior to your appointment. If you are running late, we will do our best to accommodate you for the full length of your allotted time, schedule permitting. Otherwise, we regret your treatment will still have to end on time, so as not to delay the next guest. Appointments cut short due to late arrival, are payable in full. A credit card will be required to secure your reservation. For travel directions, scroll down this page for our best suggestions.


On Your First Visit
You will be asked to fill out a brief intake form containing general information, allowing us to provide you with the safest, most appropriate treatments. All information you provide is confidential.

As a wellness center, a detailed assessment, along with specific suggestions and recommendations for your care, may also be provided by us, during your initial or subsequent visits, to optimize your results and benefit of treatments.



Cancelation & No-Show Policy
Making an appointment with one of our professionals allows us to reserve time and space for your exclusive care. For this reason, there is a 50% fee charged for SAME DAY CANCELATIONS OR NO-SHOWS. For Yoga classes and workshops, a full fee is charged for late cancelations and no shows. Yoga and regularly scheduled classes require 24 hours notice to avoid being charged. Special workshops & programs require 7-14 days cancelation notice, depending upon the event. A credit card is required to secure an appointment.

For general group bookings of 3 or more, we require 48 hours notice for changes or cancelations, along with a 50% deposit for all services reserved by group . Spa parties require 7 days cancelation notice, along with 50% deposit. A credit card provided at the time of the appointment will secure group or spa party reservations. The credit card holder agrees to be responsible for any cancelation fees incurred by him or herself, or any member of the group or party.

Note: Counseling Sessions will be charged 100% of service fee for no-shows and same day cancelations.



For Your Consideration
Please secure your personal belongings prior to, and after your treatment. Whenever possible, please leave jewelry or other valuables at home. We cannot be responsible for personal items left behind.

For the comfort of all our guests as well as your own quiet time, all cell phones must be turned off during your entire visit. We do not allow cell phone use during treatments.

Children under 16 will be accommodated for many of our services, while under the supervision of a parent or guardian over 21 years of age. Please call us to discuss your child's individual needs.

Our yoga and Pilates classes are generally not suitable for anyone under 14 years of age; however, we will accommodate yoga-experienced or mature children who are accompanied by a parent. The going fee is the same.



A Important Message From the Owner
You may not realize that as a family-owned, small business, everything we do at Natural Balance Massage & Wellness Center is a labor of love. Everything we do is designed to be as personalized as possible. Nothing we do here is mass-produced or "corporatized". Our services and products are carefully vetted, reviewed, inspected, rehearsed and chosen, to achieve that "personal touch" and homegrown appeal.

Someone does a lot of research, someone else conducts a lot of trials and demos, someone attends all the trainings, classes and regular reviews, and we as a group decide on what will best represent our vision and serve you as excellently as possible, so that you may experience Natural Balance as a professional, caring, clean and comfortable place to visit.

These people who help run Natural Balance are your neighbors. They are highly educated and credentialed in their respective fields of practice. Yet for all their hard work they do not earn the salaries of engineers, investment bankers or surgeons, but instead are working very hard so that their children one day might have that opportunity, should they so choose. In other words, many people in our "family" and beyond, depend upon your kindness and patronage.

So when something is not right with the quality of your treatment or our customer service, please bring it to our attention as soon as possible. We encourage polite criticism and feedback.

Try as hard as we might, we are not perfect. The services and programs we provide are of such a personalized nature that sometimes we may fail to meet your expectations despite our best efforts. Sometimes we make mistakes too; people have bad days. Yet it is always best when we are told so that we may correct the situation and help you have the kind of place you can call "home away from home" for when you are stressed or in pain or in need of some personal care, and at the same time help us to better understand your needs.

We value and depend upon your patronage, and likewise we value an open, reasoned and civil exchange of discourse that enlightens, enhances and furthers the pursuit of wellness, mindfulness, and community.



A Word About Value
We work hard to keep quality high and costs down. The way to think of our services and programs, however, is as an investment in yourself...your health, wellbeing, longevity, and quality of life. What price would you put on your worth?

It is our philosophy that priorities over one's wellbeing are what determine value. We strive to always deliver quality without the vacuous fluff...and quality means that we use the best products, the best materials and hire only licensed practitioners who spend lots of money and time in continuing education as well as higher education.

Whether rich or poor, some people are willing to invest in their care and are willing to pay a little extra for quality. These are the people we seek as our patrons. They value what we have to offer and are willing to partner with us to help us achieve results both for themselves and for ourselves.

Because of our fundamental belief in true value, we are not a discount spa, but whenever possible we do our best to take care of our loyal patrons...paying it forward, as it were.

We believe that quality and holistic health must not be "commoditized" like a great deal on shoes. Massage therapists are very special. They undergo extensive education, are monitored and licensed by the state, are required to adhere to health practitioner regulations and laws, and are required to take costly continuing education in order to maintain licensure. This is true of all our health and esthetics practitioners.

Like highly trained top athletes, massage therapists have a limited career lifespan before their bodies begin to break down from the effects of such hard labor. As professionals, they take great measures to minimize self-damage while delivering top-notch treatments; nevertheless, wear and tear takes its toll on the best of us.

This merits proper benefit to them and to our other practitioners, and as such, our rates and programs, while very mindful of the patron's budgetary needs, must also be mindful of the practitioners who give so much of themselves, who often know so much more about you and your own body than anyone else and who are entrusted with taking care of you in such a personal, important way.

We are not against discounting as a practice, and in fact we frequently are able to take advantage of cost savings that we then pass along to our guests. It's all about intent and mindset. If cost is your primary concern above value and quality, the limited progress you make in your personal care may prevent us from doing our very best and showing you why we are worth it...and more importantly, why YOU are worth it!



Taxes & Gratuities
Although discretionary, gratuities are a nice way to say "thank you" for the type of personalized, unique attention offered by our professionals. A customary gratuity ranges from 15-25%. Please consider the level of personal care when deciding on how to thank your provider.

We regret that gratuities cannot be added to your credit card transaction at the time of service.

Unless otherwise indicated, NY sales tax is not included in our rates and will be added to your product or service at the time of purchase or when services are rendered, whichever is applicable.




Returns & Product Purchases
A store credit will be issued for unused, unopened products returned within 14 days. Damaged merchandise can be returned for replacement with the same item or store credit. Pre-purchase samples are available for our professional line of skincare products and other bodycare products. Call us at 718-336-8400 if you would like to receive a sample of a product you are interested in purchasing.