Welcome To:
Natural Balance
As we face the challenges surrounding COVID-19, and a new normal, we have implemented additional, necessary restrictions to our usual flow of traffic in the facility, as well as additional safety measures to ensure your health and safety and that of our staff .
We will bring you much-needed balance, wellbeing, stress and pain reduction, but we must do so in the safest of manners. Some of our usual practices will be temporarily altered, omitted or enhanced further. We will need your cooperation, support and understanding during this readjustment period. So it's very important that our guests adhere to our new policies regarding safety wear, safety checks, appointment scheduling, and other needed considerations. One thing we do know is that, when we are ready to provide you with the safest and best care possible...and we greatly look forward to it!
Featured Items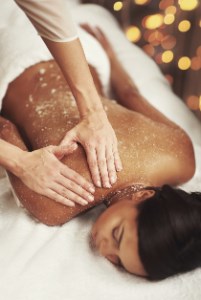 Full Body Exfoliating Scrub with Aroma Scalp Massage
This is a perfect time to polish up your skin for that glowing appearance all summer long. This Natural Balance treatment incorporates lite massage techniques along with a blend of Shea body butter and other moisturizing oils with Dead Sea salts. Topping it off is our signature Aroma Scalp Massage for a terrifically soothing experience. Call us at 718-336-8400 and request this featured treatment with one of our Esthetics specialists.

45 min... $90
More Offers & Coupons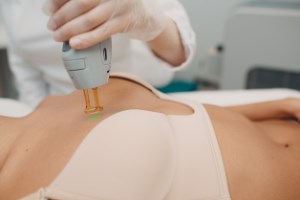 Laser Genesis for Neck and Decollete (chest)
The neck and upper chest area is an often-ignored part of the body that can use help in improving its appearance. Laser Genesis for Neck and Decollete is a special Natural Balance treatment to help create healthier looking skin, using the same laser technology and skincare treatment that we utilize for tightening and brightening facial skin. This treatment will aid in lightening up dark spots, building up collagen and elastin, and reducing redness.

Regularly $300....NOW $200
More Offers & Coupons
Business Hours
Monday:
Tuesday:
Wednesday:
Thursday:
Friday:
Saturday:
Sunday: