Welcome To:
Natural Balance
As we face the challenges surrounding COVID-19, and a new normal, we have implemented additional, necessary restrictions to our usual flow of traffic in the facility, as well as additional safety measures to ensure your health and safety and that of our staff .
We will bring you much-needed balance, wellbeing, stress and pain reduction, but we must do so in the safest of manners. Some of our usual practices will be temporarily altered, omitted or enhanced further. We will need your cooperation, support and understanding during this readjustment period. So it's very important that our guests adhere to our new policies regarding safety wear, safety checks, appointment scheduling, and other needed considerations. One thing we do know is that, when we are ready to provide you with the safest and best care possible...and we greatly look forward to it!
Featured Items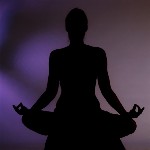 MEDITATION WORKSHOP
Experience an afternoon retreat into the inner sanctuary, the spiritual watering hole in the core of our own being, the place of peace within your own mind where you know all is well.

In this half-day retreat, a variety of meditation techniques will be explained, simplified and practiced. Beginners and long-term practitioners will experience the benefits. Special attention will be devoted to discussing meditation for addressing the unique stresses generated by the pandemic. There will be social distancing, and opportunities for Q&A.
Facilitator:
Dr. Rick Repetti, Professor of Philosophy, CUNY/Kingsborough, is a multiple-decades practitioner and teacher of meditation, and yoga, trained Gestalt psychotherapist, certified philosophical counselor, cognitive behavioral therapist, and life coach. Dr. Repetti has authored several books and articles on meditation and how it empowers individuals with greater autonomy and life-affirming skills.
Limited Seating
$50
Call (718) 336-8400 to register
More Offers & Coupons
Business Hours
Monday:
Tuesday:
Wednesday:
Thursday:
Friday:
Saturday:
Sunday: